Bell & Howell SK-8A Covert Recorder
---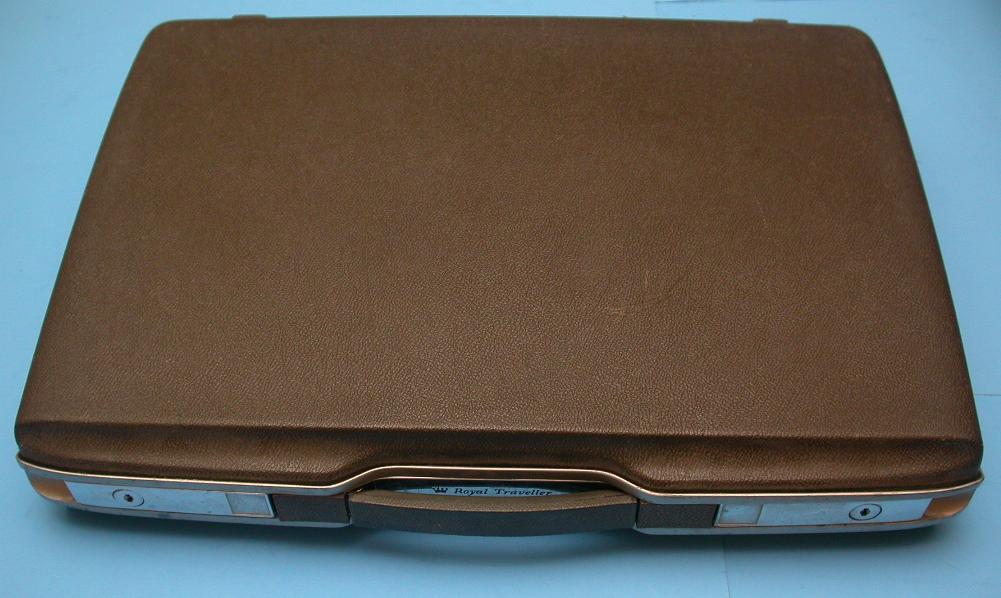 click on image to enlarge


click on image to enlarge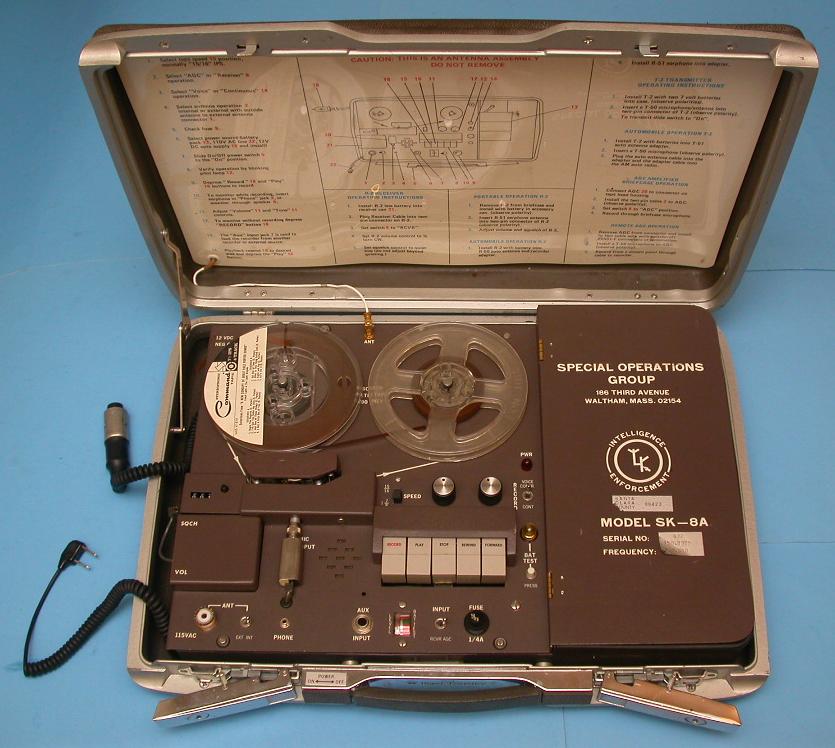 click on image to enlarge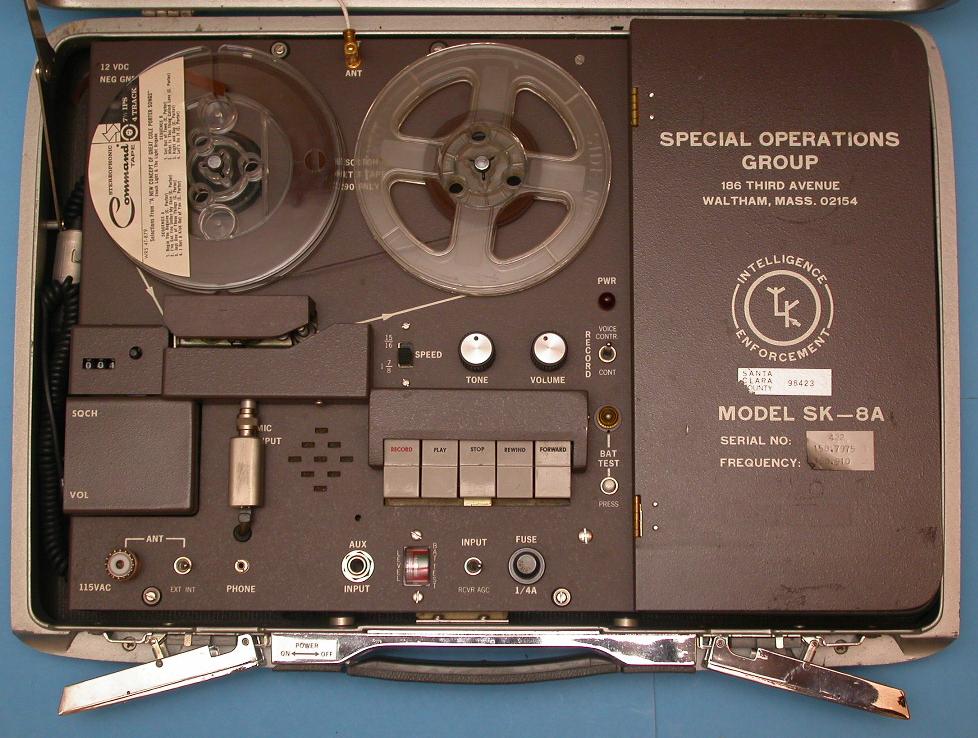 click on image to enlarge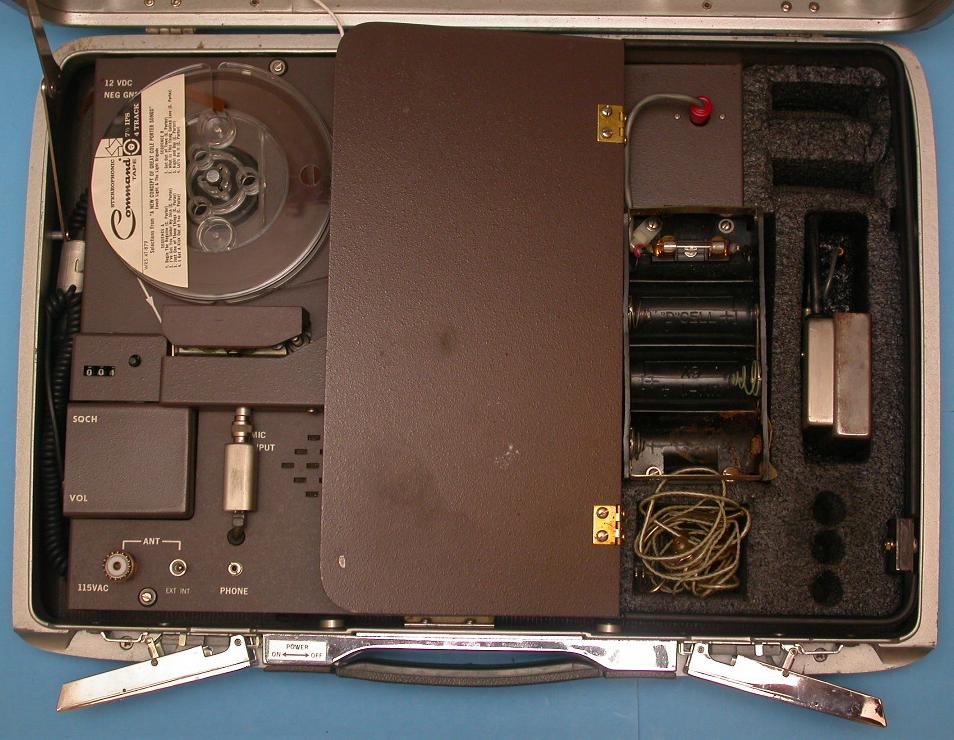 click on image to enlarge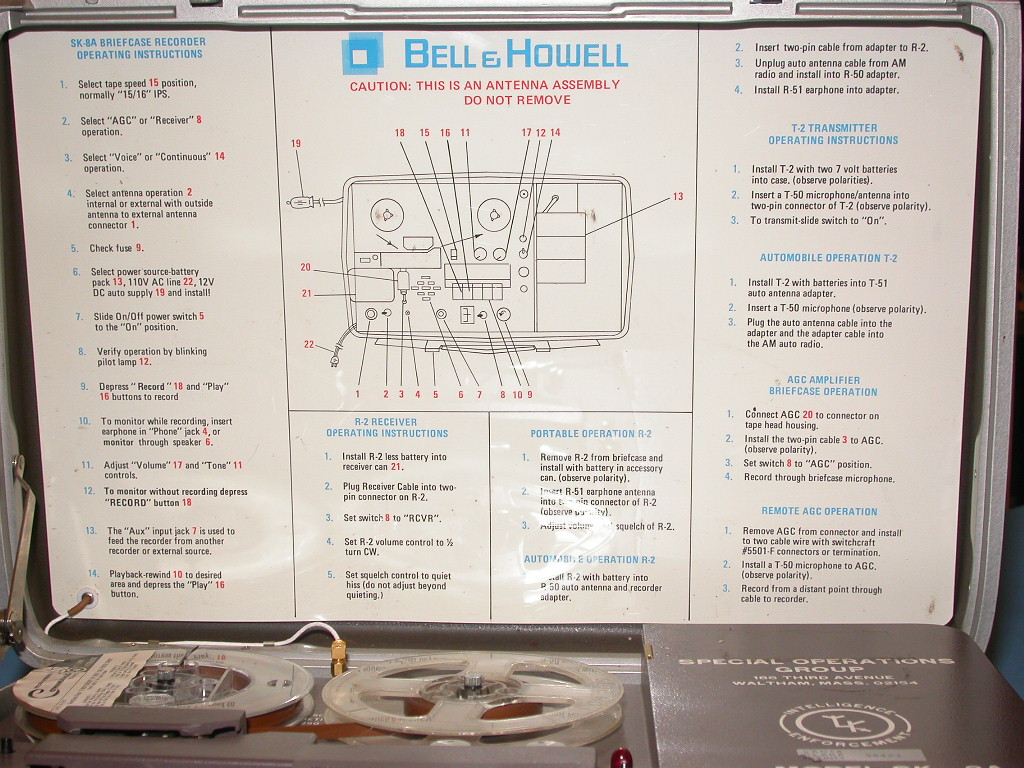 click on image to enlarge
---

Bell & Howell SK-8A Covert Recorder

Special Operations Group Intelligence Enforcement

This is a multi-purpose covert reel-to-reel tape recorder.

There is a hidden built-in microphone exposed to the
outside of the case that can record conversations that
take place near the unit. A hidden switch next to the
case's handle can be used to discretely turn the recorder
on or off.

The unit can also be used to record signals from a 
"body wire" transmitter. 

This recorder can be powered by internal batteries or
from a car or AC power cable.





---
Contact the owner by email at: thor@mbay.net
---